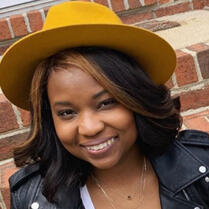 The Savvy SPEDUCATOR
Tamia Peterson, M.S.
Founder of TheSAVVYSPEDUCATOR
Specializing in K-2 Special Education Consulting
With a passion for Education and behavior studies, Tamia has earned a Bachelors in Psychology with a minor in Elementary Education and a Masters in Applied Behavior Analysis. She is an advocate for the science of reading and currently completing her LETRS (Language Essentials for Teachers of Reading and Spelling) certification She is also certified in youth mental health aid.Tamia has enjoyed over 10 years of experience in the field of education. She brings her broad education background to her educational consulting work with clients. She has taught in many settings including public schools, in home behavior, academic services and private tutoring.With her experience as both a special education teacher and as a academic interventionist , she brings with her a wealth of knowledge regarding the ins and outs  of schools, best practices in education, curricula, and a sensitivity to helping families navigate their child's academic journey.- Professional Development-Support for grades K-2 with Literacy Intervention and inclusion support. That includes but is not limited to Phonics, Guided Reading, word study as well as implementing students IEP goals in the classroom .-Family support-Support for your family with IEP and literacy consultation. That includes 1:1 educational documentation review and recommendations. As a s special education teacher , I know exactly how to adapt and modify the literacy curriculum to best meet your students needs. I currently offer consultation calls, virtual consultations and IEP literacy support. Thank you for being here and feel free to share my information with your community! ☺️
Services
Individualized strategies and support to enhance students learning experiences.

Tools and strategies to improve your students comprehension skills.

Support with resources and strategies for students Individualized Education Plans.

Professional Development

Ready to start? Fill out the inquiry form below.